the story behind tf design

My career as an interior designer began in an unofficial way when my husband and I bought our first house. It was a 1949 custom home that was well built, but poorly designed. The floor plan was outdated, the finishes were antiquated and the whole house was in need of a thorough overhaul. I spent an incredible amount of time thinking and dreaming about how we could change our house to fit our young family's needs, but I didn't yet have the skills to convert my dreams into reality. Coincidentally, right around that same time I was introduced to interior design, fell in love with the process and the rest is history.
Since my serendipitous introduction to interior design 20 years ago, I've designed more spaces than I can count and my love, passion and expertise for discovering new, viable solutions for my client's spatial challenges has only grown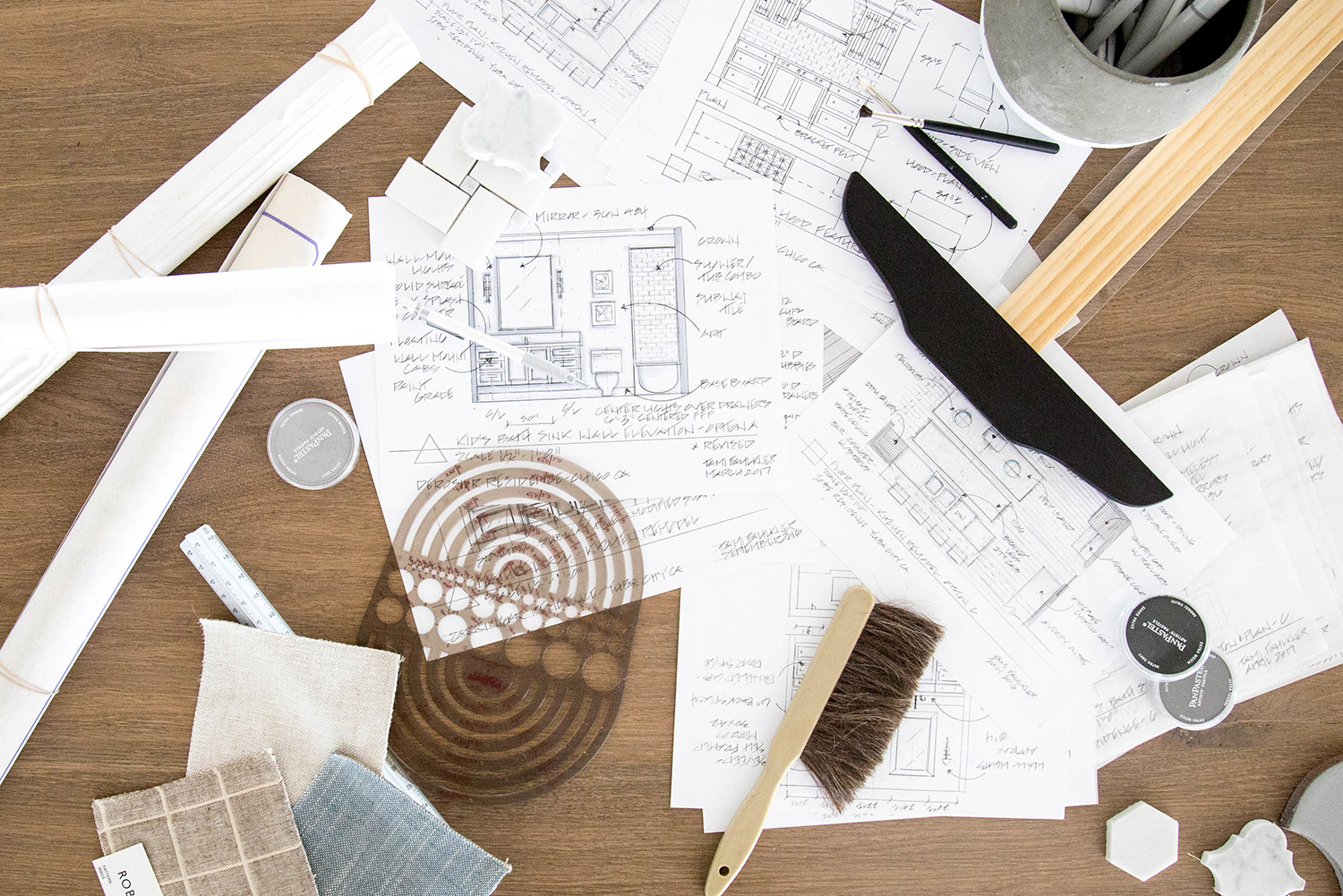 I'm experienced, precise, collaborative and I love what I do. The most rewarding part of my job is witnessing the transformation of a space, or the development of a new space, and seeing how it improves the quality of life for those who work, play and live in it. That awe-inspiring finished product is why I take an architecture-first approach to interior design and help my clients navigate each step of their remodel or rebuild from concept to completion. My dedication to my clients and my craft is why I've become one of the most trusted and highly-skilled experts in interior space planning.
I graduated with a Bachelor of Fine Arts degree in interior design from California State University, Chico, where I've since had the rewarding opportunity to teach interior design. I've also guest lectured at an assortment of universities and ASID groups throughout the United States, and I'm a certified kitchen and bathroom designer. But most importantly, since starting TF Design, I've designed hundreds of spaces, from remodels to additions to new builds, for a variety of diverse and highly satisfied clients. I'd love to see what we could do together.
Additional Credentials: Allied ASID, Certified Kitchen Designer, Certified Bathroom Designer
the studio
TF Design's Northern California design studio is located in Placer County, in the beautiful foothills of the Sierra Nevada Mountain range, just east of Sacramento in Rocklin, California.